Through April 7
Yellowstone: Then and Now photo exhibit
Gateway Arch in downtown St. Louis
Free, all ages, 9 a.m.-6 p.m. daily, 314-655-1634
In case the last time you visited the Arch was when your aunt and uncle brought their brood (your perpetually-sticky cousins, who wiggled and whined in the long line to the top), do yourself a favor and go back, this time to enjoy the other features besides the still-awesome sky-bound pods. One such feature is this photo exhibit, which combines large-format, black-and-white landscape photography (taken in recent years, but with an old-fashioned view camera) juxtaposed with vintage images of Yellowstone Park, antique engravings and other historical stuff. Yellowstone is the nation's oldest federal reservation, and it was a grand experiment that continues to this day, managing the tensions among democracy, preservation, use and consumption. It will give you renewed appreciation for our very own national park along the riverfront. (AED)
---
Tuesday, April 2
Farshid Etniko
"Art and Cultural Awakenings" series
Missouri History Museum
Lindell and DeBaliviere in Forest Park
$8, all ages, 7 p.m., 314-361-9017
Too often, Farshid Etniko provides the classiest background music you've ever (or never) heard, as, like every working band in town, they get relegated to events where people are actually just there to drink and jabber on. (Question: why do so many folks in St. Louis feel compelled to leave their homes in order to talk loudly with a group of friends, or on their cell phones? Much quieter and cheaper on your own couch, and then you're not alienating everyone around you. But I digress.) In this showcase, the multi-member group — which plays a sort of Middle Eastern jazz/funk/world fusion — will be able to really shine. Heck, even the Post-Dispatch managed to figure out that they're one of "17 Local Bands You Ought to Know About," so you know they must be onto something. (AED)
---
Wednesday, April 3
Town Hall Meeting with Mayor Francis Slay and 15th Ward Ald. Jennifer Florida
St. Pius V Catholic Church
Corner of Grand and Utah, north entrance
Free, all ages, 7 p.m., 314-773-2907
Love the ballpark village but hate the Century demolition? Love the Century demolition but hate the ballpark village? Hate 'em both? Or just really fed up with the dumpsters in your alley? Bring your questions, large and small, to that most democratic of democratic forums, the town hall meeting. Co-sponsored by the 15th Ward Democrats, this one features the city's chief executive and an alderwoman, both of whom will be responding to questions submitted by audience members on the ubiquitous white note card. Remember, kids, creating the city we want (and avoiding the one we don't) requires engaged, active citizens: no one else is going to do it for you. (AED)
---
Thursday, April 4
Gallery Lecture: Mari Carmen Ramirez
Contemporary Art Museum St. Louis, 3540 Washington
Free, all ages, 7 p.m., 314-535-4660
As part of the Emerson Visiting Critic/Curator series, Mari Carmen Ramirez arrives in St. Louis for a free lecture. She's the curator of the highly regarded Latin American Art collection of the Museum of Fine Art in Houston. A noted essayist and cultural critic on the globalization of art, she'll also be conducting several in-studio visits while in town. (TC)
---
Thursday, April 4
Emmylou Harris
The Sheldon Concert Hall
3648 Washington in Grand Center
$40-$45, all ages, 8 p.m., 314-533-9900

She's got the voice of a honky-tonk angel, a delicate road warrior with a tough/tender heart. But, she can also rock out, and her recent forays (including the critically acclaimed "Wrecking Ball") have taken her traditional audiences into what must be experimental territory for at least some of them. Her live show is a satisfying overview of her many styles, and the intimacy of The Sheldon should provide an experience that's hard to beat. Listen for at least one person in the crowd to holler out for stuff from back in the day with Gram Parsons. (AED)
---
Friday, April 5
Amateur boxing
South Broadway Athletic Club, 2301 S. 7th
$7, all ages, 7:30 p.m., 314-776-4833
Sweet scientists, both young and real young, take to the battle-scuffed canvas for a night of fistic endeavors at the venerable SBAC. These young pugilists leave little in the tank as they battle for bragging rights and ribbons. Stepping through the ropes, they fight both an opponent and their own fears inside the squared circle. It's boxing, baby, live and up close. Tomorrow's champs today. In scenic South City. (TC)
---
Saturday, April 6
Old Chain of Rocks Bridge Opening for the Season
Free, all ages, 8 a.m.-5 p.m., www.trailnet.org
Only in its fourth season of reopened ped/bike/skate glory, the Old Chain of Rocks Bridge is a popular destination, whether you motor up there to walk over to our Sister State Across the Water or you pedal up from downtown St. Louis. Until November 24, the bridge is open for all manner of non-motorized enjoyment Saturdays and Sundays from 8 a.m.-5 p.m. (AED)
---
Saturday, April 6
Dada Ball
Fundraiser for Contemporary Art Museum St. Louis
555 Washington Ave.
$20-30, 21 and up, 9 p.m., 314-535-4660
The Contemporary (formerly the Forum for Contemporary Art) is the coolest non-collecting museum in town, mounting significant shows of contemporary visual art for the past 20 years. The annual Dada Ball is the closest you'll probably get to the Moulin Rouge, with music, dance, performance art, puppets, poetry readings and robotic costumes. That's what I said, robotic costumes. You're encouraged to come in costume, too, though yours doesn't have to be robotic. It's one of the year's more, shall we say, whimsical evenings, well worth seeing. And these folks have a brand spanking new home to build, next door to the new Pulitzer Foundation for the Arts, so know that your money's going to a good cause. (AED)
---
Sunday, April 7
"They Built St. Louis: The Second Generation, 1840-1870"
Lecture By Dr. James Neal Primm
Stupp Center, Tower Grove Park, near Grand and Arsenal
Free, all ages, 2 p.m., 314-771-2679
James Neal Primm pretty much is St. Louis and its history, so go expecting to take a lot of notes. (Also, given the venue, don't be surprised if much of the audience is composed of folks born in the time period to be covered. The Stupp Center serves as a senior center during much of the week.) If you're still not sated after the lecture, find yourself a copy of Primm's St. Louis history, "Lion in the Valley," and bone up on the finer points of this crazy southern/northern/eastern Gateway to the West; word has it that Dr. Primm can be sweet-talked into joining your next trivia team. (AED)
---
Sunday, April 7
St. Louis Quest vs. Chicago Thunder
Washington University Fieldhouse
Forsyth and Olympian Way
$8-$12, all ages, 3 p.m., 314-725-4240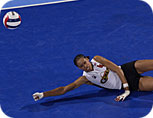 Women's pro volleyball has done pretty well for itself in this, the inaugural season of the new USPV league. Just four teams (St. Louis, Chicago, the Minnesota Chill and the Grand Rapids Force) make up the league at the moment, but expansion calls for six more teams added in time for next season. And, at the time of this writing, your St. Louis Quest is second in the league, so what's not to love? Pack a few friends together on the bleachers and scream like crazy for the Quest — the level of play is top-notch, and after just a few moments you'll start to see why there's an abundance of kneepads and taped fingers. These ladies ain't messin' around. Complete with fog machines, the national anthem and bizarre (if needlessly complex) halftime entertainment, a Quest game makes for an enjoyable afternoon. Go show your love, and note, also, that St. Louis has by far the best-looking uniforms in the league. (AED)
---
Tuesday, April 9
Viva Violin concert
Featuring members of the St. Louis Symphony Orchestra
Piper Palm House in Tower Grove Park
Near Magnolia and Tower Grove
Free, all ages, 7 p.m., 314-286-4432
Part of the symphony's Community Partnership program, this monthly series at the intimate Piper Palm House is always a big draw, from the surrounding neighborhoods and beyond. This month's lineup, led by SLSO concertmaster (that's the dude who always strides confidently out on stage at Powell just ahead of Maestro Vonk, and shakes his hand a lot afterwards) David Halen, is described as "a delightful program of musical gems." Who are we to argue with that? Viva Violin! (AED)
---
Tuesday, April 9
"Laid Out" video premiere
Webster University, Moore Auditorium
470 East Lockwood
$4-6, all ages, 8 p.m., 314-968-7487
Local videographers Tom Grable (director/producer) and Doug Whyte (producer) debut this 24-minute video, which highlights the stylish funeral director Ronald L. Jones. In a dramatic twist, he's followed through the process of burying a close friend and co-worker, Robert O'Neal Fields. The night will not only feature the showing of the work, but will also highlight live gospel music, along with a Q-and-A with the two men behind the work. (TC)
---
Thursday, April 11
Films by Sarah Jane Lapp
Independent Visions/Visiting Director Series
Webster University, Moore Auditorium
470 East Lockwood
$4-6, all ages, 7 p.m., 314-968-7487
This month, Webster's fantastic film series will bring a couple of unique filmmakers to town, starting with animator Lapp. Here's a quickie bio on the work set for tonight: "Lapp's latest compilation of films explores the intersection of comic impulse and the religious imagination of displaced persons. She combines hand-drawn animation with verité and narrative scenarios." Shown will be "Happy are the Happy (Your Best Joke, Please)," "The Neighborhood Cat," "Revised Lesson Plan for Private Kim Jae Won," "Mimo," "Raj" and "Chronicles of an Asthmatic Stripper." The artist will be on hand to answer questions. (TC)
---
Friday, April 12
David Sedaris lecture
Graham Chapel on the Washington University campus
Free, 11 a.m., 314-935-5285, wupa.wustl.edu/assembly
If you don't have a ticket for Sedaris' appearance Friday night at the Edison Theatre, let me say two things: (1) Hah! I do! And (2) you're probably the smarter one, anyway, because I bet you'll have just as much fun at his earlier-in-the-day freebie. Sedaris, in case you're not an NPR junkie, is a humorist, homosexual, social critic, sometimes-department store Santa and so much more. His essays are often the ones that people have to sit in their cars to hear the end of, even when they're already in front of their houses. He's also the author of three best-selling books: Barrel Fever, Naked and Me Talk Pretty One Day. (AED)
---
Saturday, April 13
Fiber Fest
City Museum, 701 N. 15th St.
$7.50 (regular museum admission), all ages, 10 a.m.-5 p.m., 314-231-CITY
Ok, let's just clear the air: we frankly love the loony-but-lovable (or loathable, depending on which side of that fence you're on) Bob Cassilly, but are worried about his ability to keep City Museum afloat. So, assuming things are still solvent in mid-April, make your way there for a day of sheep shearing, knitting, crocheting, hairstyling and all manner of other hirsute, fibrous diversions. Oh, and if you work in the nonprofit world, you might wanna fill out a comment card detailing for the new Power That Is what all those development, educational programs and other "upstairs" folks were doing for him...he seems unclear. (AED)
---
Saturday, April 13
Open Door Art Studio Spring Festival
ODAS, 2111 Cherokee St.
Free admission, all ages, 11 a.m.-5 p.m., 314-776-0444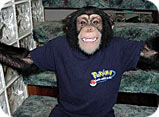 The Open Door Art Studio provides art therapy for children and adults living with mental illness, and it takes its "open door" mission seriously, offering materials, studio time, workshops and outings free of charge. The spring festival is your chance to purchase artwork made in-studio, along with plants, baked treats and more. The Downtown Trio jazz band will play, kids can get their faces painted and if none of that grabs ya — by God, Connor the Chimp appears from 1 to 2 p.m. (AED)
---
Sunday, April 14
Walk to Freedom: Exploring the Civil Rights Movement in St. Louis
Cultural tour starting in the auditorium of Saint Louis Art Museum, Fine Arts Dr. in Forest Park
$30-35, all ages, 1-7 p.m., 314-692-0378
Co-sponsored with the area's chapter of Delta Sigma Theta, the afternoon is devoted to a bus tour of local cultural institutions that have significance in the struggle for civil rights. I applaud the very notion of such a tour in a month that isn't Black History Month. You're bound to learn something new, and dinner at the chic Museum Café is included at evening's end. (AED)
---
Monday, April 15
"Loosely Identified" poetry reading
Duff's, 392 N. Euclid
$4-5, all ages, 7:30 p.m., 314-533-4541
April is Poetry Month, dontchaknow, and River Styx presents an evening with Loosely Identified, the women's writing collective from UMSL. The scene at Duff's poetry nights is always convivial, with the warm, woody interior and twinkly outside lights lending a cozy air. This reading will include a wide variety of styles and such poets as Sheri Allen, Tess Farnham, Susan Grigsby, Marilyn Probe and Myrna South. (AED)
---
Wednesday, April 17
"Boondocks" discussion
Highlander Lounge, Student Center, St. Louis Community College at Forest Park, Oakland and Macklind
Free, all ages, 11 a.m., 314-644-9592

Part of the 2002 African American History and Culture series, this session takes a closer look at Aaron McGruder's controversial cartoon strip "Boondocks," which, as you may recall, was dropped by many papers in the wake of 9/11 for what some editors saw as anti-American sentiments. The strip never shies away from satire, hot political topics or pointed barbs, but always keeps its humor, too. Trot your own opinion on over to share. (AED)
---
Wednesday, April 17
Trash or Treasure Antiques Appraisal Event
Missouri History Museum
Lindell and DeBaliviere in Forest Park
$10 per item ($5/item for members), all ages, 6:30 p.m., 314-746-4599
Ever since "Antiques Roadshow" rocketed to the top of television viewers' must-see list, there's been a growing trend for local groups to host their own events and ride those coattails. Particularly appealing about this event are: (1) the appraisals are provided by the fine folks at Phillips-Selkirk and (2) there's something inherently pleasing and right about bringing your old crap to the History Museum to be valued. I mean, look around! Your stuff will feel better just being there, amidst all that other valuable ephemera! Ok, there's some fine print: you can only bring three items; none of it can fall into the coins/stamps/firearms categories; it's all gotta be small enough to carry under your own, unassisted power; there is to be no buying/selling at the event (although who's to say you couldn't arrange a little "meet me at the World's Fair Pavilion in two hours"?); and the appraisers are providing verbal evaluation only, and will not write down what they told you. Hmm, that last one seems a little fishy. Regardless, surely it's worth a spin under your bed to see what treasures you might be hoarding. (AED)
---
Thursday, April 18
Gallery Lecture: Andras Szanto
Contemporary Art Museum St. Louis, 3540 Washington
Free, all ages, 7 p.m., 314-535-4660

Andras Szanto works with the Columbia University Graduate School of Journalism, where he serves as Department Director of the National Arts Journalism Program. While in St. Louis, he'll be discussing the preliminary findings of a survey he's overseeing, in which 300 American arts writers are queried on the state of the arts in the US. (TC)
---
Friday, April 19
TheCommonspace.org Reader Appreciation Party
Black Thorn at Lemmons, 5800 Gravois
Free, all ages, 7-9 p.m., 314-772-5947
Ooh, it's so self-referential as to be almost embarrassing, but this is by far the most important event of the month. Yes, Dear Reader, it's a par-tay, and it's in your honor, and we simply won't take "no" for an answer. Please join the staff of TheCommonspace.org, some of our featured writers and other fun-loving, civically minded, hometown-proud and all-around good people like yourself for pizza, conversation, contests, door prizes and more. Bring a little extra cash and stick around for Ouija, playing in the downstairs bar later in the evening. Even better, bring a friend, too. (AED)
---
Saturday, April 20
Spring Equinox Celebration: A Vegetarian Gourmet Feast
The World Café in the Baraka Building, 5003 Mardel Ave.
$50, 8 p.m., 314-353-1878
Some special things are going on at this fun corner, home of White Crow Productions, the World Café, an up-and-coming community center, a chocolate-making enterprise, and more. In addition to a spectacular Sunday brunch, chefs Joseph Randall and Neika Soissons have put together a once-a-month chef's table event to present a themed dinner to a small group (no more than 25, to be exact). The vegetarian feast, if it's anything like the yummy veggie dishes available at brunch, should be spectacular. Advance reservations are a must, so get your tickets early and go hungry: spring equinox only comes once a year and should be celebrated with flair! (AED)
---
Saturday and Sunday, April 20 and 21
Grand South Grand House and Garden Tour
Starting point: Water Tower Park, Grand and Russell
$12 in advance, $15 day of tour, all ages, 11 a.m.-5 p.m., 314-776-3017
There are a lot of house tours in St. Louis, but this is one of the best. It features twelve homes that showcase a wide variety of city living options, from truly spectacular manses to houses you could actually imagine living in. Unlike most tours that focus on a single neighborhood, this one includes homes from five neighborhoods along South Grand: Compton Heights, Compton Hill Reservoir Square, Shaw, Tower Grove East and Tower Grove Heights. Free shuttle busses will follow the tour route.
With warm weather approaching, it's the perfect opportunity to get fired up and glean ideas for your own home improvement projects. Tickets for the self-paced tour are valid for both days and can be purchased by calling 314-773-4844 (MasterCard and Visa). Proceeds will benefit the Cornerstone Center for Early Learning and African Refugee Service. As a bonus, word on the street is that Baton Guy from the Central West End will be there. (BHM)
---
Thursday, April 25
Films by Jay Rosenblatt
Independent Visions/Visiting Director Series
Webster University, Moore Auditorium
470 East Lockwood
$4-6, all ages, 8 p.m., 314-968-7487
Here's the needed blip on Mr. Rosenblatt: "Jay Rosenblatt has been making film since 1980 and is the recipient of numerous awards and grants honoring his prolific filmmaking style including recent Guggenheim and Rockefeller Fellowship awards. Jay Rosenblatt's films explore our emotional and psychological core with their personal content yet universal appeal." Hmm, intriguing. The films shown at this event (with the director in attendance) will include "Human Remains," "The Smell of Burning Ants," "King of the Jews" and "Short of Breath." (TC)
---
Friday, April 26
Celluloid Couch Film Series: Memento
Auditorium of the Saint Louis Art Museum
Fine Arts Dr. in Forest Park
$3-6, 17 and up, 7 p.m.
You know you wonder about what's wrong with all those screwed-up characters on the silver screen: why not go to a screening where you can actually discuss their various dysfunctions? The St. Louis Psychoanalytic Institute presents this popular film series, which is introduced by Institute faculty and followed by Q&A sessions. Tonight's offering is Memento, last year's sleeper hit that, among other distinctions, unfolds backwards. Guy Pearce, he of L.A. Confidential fame, stars, and the movie will have you talking amongst yourselves long after you leave. (AED)
---
Monday, April 29
"My Sisters' Voices: Teenage Girls of Color Speak Out"
Reading by Iris Jacob
Crossroads School, 500 DeBaliviere
Free, all ages, 7 p.m.
Sponsored by Left Bank Books, Jacob will read from and sign the collection she edited, of writings by girls of African American, Hispanic, Asian, Native American and biracial backgrounds. It's not often enough that young voices are heard and respected; bring along any young folk you know who could stand to be inspired. Oh, and if you know some outstanding young St. Louisans, nominate them for our "21 Under 21" awards...(shameless, ain't I?) (AED)
---
Tuesday, April 30
May Day Cabaret
Berzerker Records, 3033 Locust
7:30 p.m., leucanthe@hotmail.com
Well, in the fine tradition of hippies, anarchists and well-meaning performance artists before them, the folks who sent us this information didn't exactly cover all the bases (Price? Age appropriateness? Your guess is as good as ours...) Still, how can you resist this lineup? "Bicycle Liberty, Nudist Excursions, Wildlife Rehab & Habitat, Anti-authoritarian Organization, Queer Theory, Abolishing Work, Puppetry & Social Persona, Détourned Patch Marking & Silk-Screening" and much, much more. Gotta be something in that grab-bag for everyone. Dab on some patchouli and mill around in the crowd. But do be careful: unless it's a typo, the "Gorilla Gardening" could get messy...(AED)
---
ONGOING
Each Wednesday
"Juxtaposition"
8-10 p.m.
KDHX, 88.1 FM
Recently, yours truly had the occasion to spend a night painting walls. The evening was made ever smoother by the music played by Rob Levy, who mixes a variety of modern rock styles on his show. With a penchant for both British and American bands, Levy also isn't afraid to dip into the underplayed waters of the '80s and '90s, selecting tracks ignored by mainstream radio, then and now. Though the flashbacks have an undeniable appeal, the new stuff takes the cake. Levy's quick on the draw, cueing up lots of new and unreleased material from major and indie labels. It's a rock show, programmed with smarts. (TC)
Each Friday
DJ Tom "Papa" Ray, the Soul Selector
Chocolate Bar, 1915 Park
Free, all ages, 8 p.m.-midnight, 314-421-COCO
Blending reggae, soul and R&B, Papa Ray brings varied back beats to the back room of this delightful addition to the Lafayette Square area. It's not competition-style spinning for Ray. Rather he blends an intoxicating set of sounds, complementary to the rather intoxicating aroma of chocolate bounding down the hall from the C Bar kitchen. Yum-yum. Sounds good! (TC)