At stlhiphop.com you'll find the Internet's premier urban entertainment network dedicated to promoting and providing a forum for St. Louis rap and hip hop artists. The site, an African-American owned digital media network, includes an e-zine, video station (stlhiphop.com tv), Virtual A&R, online radio, music group, event broadcasting division, live radio, search engine, link database, freestyle/spoken word hotline, online clubs and online store. Stlhiphop.com is, in other words, a total multimedia experience that provides end-users with the traditional resources of tv, radio and print media with the power of the Internet.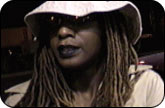 Before Nelly and St. Lunatics, the St. Louis hip hop community was for the most part ignored by traditional media outlets: local radio stations had a few artists in rotation, weekly entertainment publications put "all their eggs" in the alternative music scene, and venues embraced hip hop only as a last resort, to make a quick buck before going out of business. Coverage of the scene by the daily paper was virtually nonexistent. A lot of talent left St. Louis as a result. Seeking to change that, I created stlhiphop.com to give local artists a much-needed outlet for expression.
Since its launch in April of 1997, stlhiphop.com (formerly ebOnLore) has become the premier site for information about the underground hip hop scene in St. Louis, as well as about national artists such as Nelly, St. Lunatics and Pretty Willie, who call St. Louis home. The birth child of planet-hiphop.com, an international urban entertainment network, stlhiphop.com is a world-class, cutting-edge site that appeals to a diverse, yet targeted, audience. Stlhiphop.com provides opportunities for vertical cross-promotion and a fresh and varied format, blending all the latest in entertainment, music and more.
As an enhanced magazine site, stlhiphop.com combines the latest in technology with traditional magazine features such as articles, interviews and reviews. Stlhiphop.com radio, a 24-hour online radio station that plays St. Louis artists exclusively (along with special guest artists from the Midwest), is syndicated on many of the top radio and multimedia sites on the net, including live365.com, cyberradio.com and tvradionetwork.com. The video station, stlhiphop.com tv, offers a wide variety of video-on-demand, including interviews, music videos and live performances.
Through association with Digable Records NMA and mp3.com, stlhiphop.com also offers industry services, such as Virtual A&R (designed to promote artists to record labels interested in connecting with Midwest talent) and the Digital Yang Compilation Series, an stlhiphop.com compilation CD designed to promote many local artists on one project.
Beyond all the promotional and networking benefits, stlhiphop.com seeks to educate and empower St. Louis' urban artists and industry professionals.
S. Scarbriel is the webmaster/editor of the planet-hiphop.com network, stlhiphop.com and b-gyrl.com. She serves as CEO of Digable Records NMA, station manager of The WFTS Network and Hip Hop Editor of Suite101.com. Her goal, however, is to become the "Bill Gates" of hip hop online.